September 10th, 2019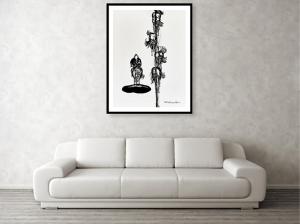 From the word interpretation, the google search results are below:

Imagination is a manufactured image in someone's mind of potential reality.
Reality is here—or has been here.
The difference is that they are different things.

Reality is what you perceive and experience. It demands your physical presence and mental judgment. Now remove physical presence and bring in memories along with your desires and you have something called imagination. This is a scrapped, unrealistic edition of reality that entirely works on your will.

Imagination is a conscious effort that happens after being fed by a stimulus or inspiration (whether internal or external). ... Imagination usually happens in a conscious state, while dreams occur in a state of sleep. However, dreams can also happen in a waking state (often referred to as daydreams).


I suppose the balance of these two words is the core, especially, if one is trying to pursue any art-related matter... and in between... sets the individuals which it calls us...

Sounds like I'm talking to myself...